Publication | Book Design
Altered Value: The Art of Funny Money is a 224 page fine art book featuring the work of artist Josh Usmani which consists of more than 150 fantastically colorful drawings on currency from the U.S. and more than 35 countries. The book is published by 1984 Publishing.
Josh Usmani's Website
Due to the new book, which is the artist's most notable project to date, his website needed a complete overhaul and update. I worked on the website using Adobe Portfolio to build and customize the template. The artist can now list book info, updated artwork, and a soon to come shop.
Flyer Design
Sale sheets for Altered Value: The Art of Funny Money by Josh Usmani. These sheets were distributed and mailed to book stores so they can order through the distributor and have the proper info like price, ISBN, and other specs.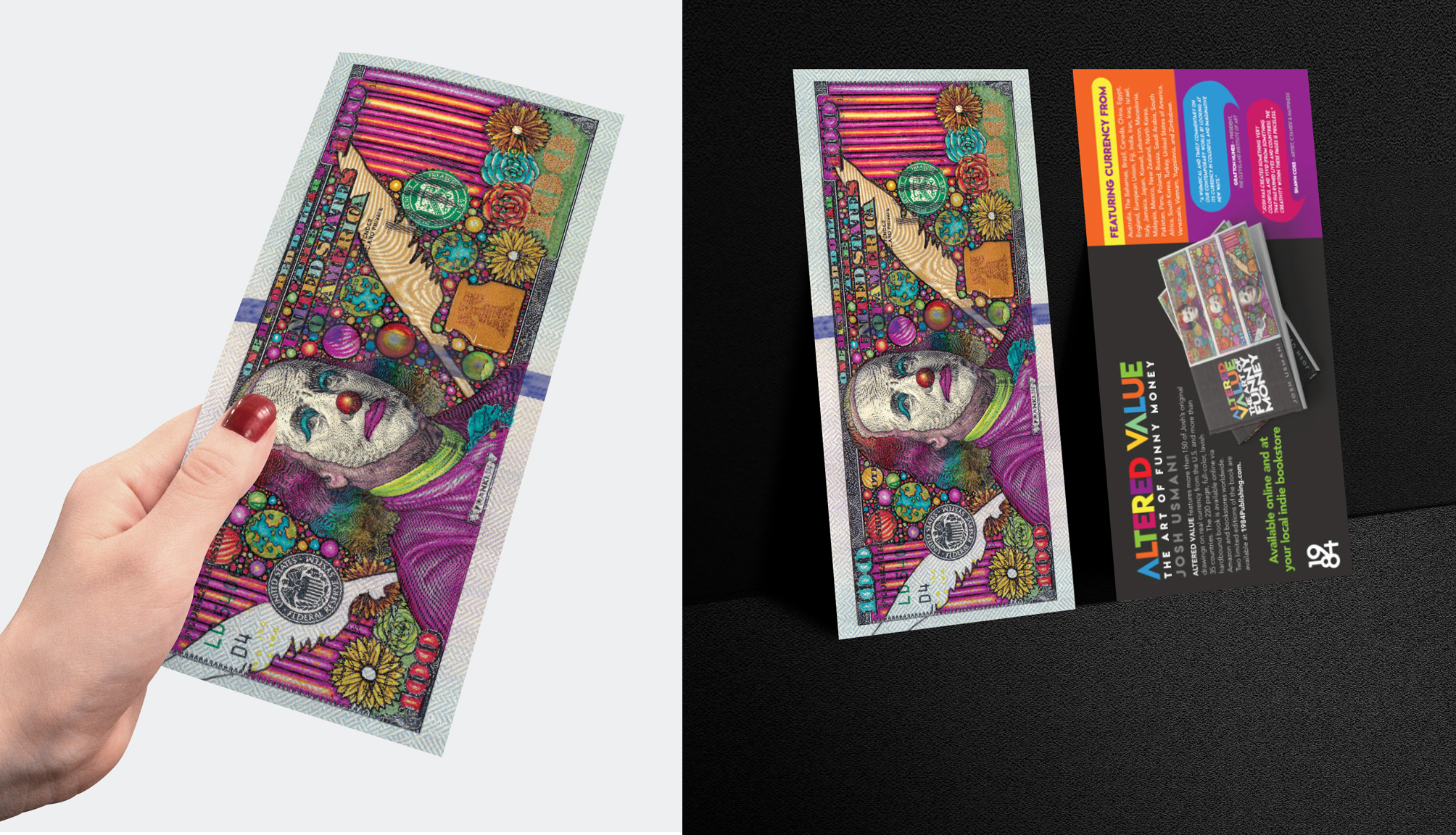 Flyers | Cards
Flyer/rack cards for the opening reception and book launch of Altered Value: The Art of Funny Money.
Altered Value Trailer
This trailer was created in preparation of the announcement of the book launch. The artist is a fan of Willy Wonka and the Chocolate Factory. I remixed the song 'Pure Imagination' in Garageband, animated the video in Adobe After Effects, and edited in Adobe Premiere.
Button Business Cards
Button business cards that were created as a giveaway to promote the book. These were custom cut to be the scale of a US dollar bill and lined up the button with the portrait. On the reverse is the pre-order info and launch date.
Die-Cut Stickers
Die-cut stickers that were a give-away and part of the marketing initiative to promote the book. The artist's work made it into a show overseas in the UK at the prestigious Saatchi Gallery. We created these stickers (primarily the Queen) and sent to the UK for artists and patrons to distribute and stick all over the city of London.
I prepped, printed, and cut these with a Cricut machine.
OAC Branding | Identity
As part of the city's recreation center, the OAC wanted to stand apart as a reputable art education center. The goal was to keep elements bold and clean with an aesthetic appeal that would hold its own.
OAC Website Design
Orange Art Center's website (done through Squarespace) where students can now register online, stay up to date on news, closings, and exhibitions, and find out more about faculty and staff.
OAC Fall Course Catalog 2018
Four catalog cover variations for the Orange Art Center's Fall 2018 Course Catalog.
OAC Logo Development
After a discovery meeting, I developed 25 different logo concepts for the OAC. These were the concepts that were presented in the first round. The final was completed in the 2nd round.
US Endoscopy Responsive Website
Along with Mar/Comm team, worked with web coding vendor on design, style guides, and provided assets for the launch of newly designed responsive website. Once launched, I handled much of the updates and management through a content management system (Sitecore then Oracle).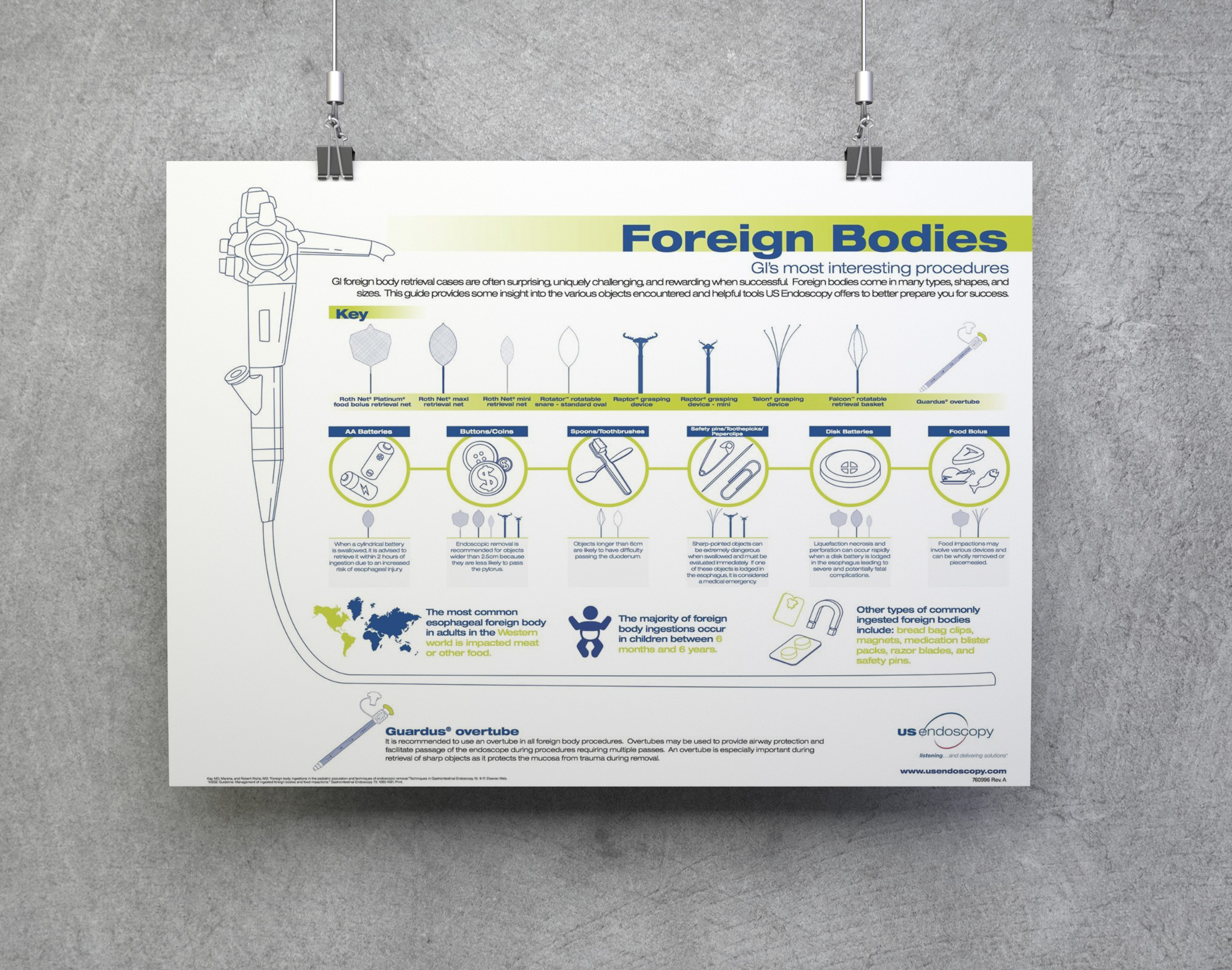 USE Foreign Body Infographic
Foreign Body Infographic combining general stats with US Endoscopy's associated products that was used as dynamic content to increase their social media presence, reach a broader audience, and help educate new sales hires.
USE Bicycle Jerseys
Team bicycle jersey's for US Endoscopy's employees who participated in a yearly cycling event 'MS150: Pedal to the Point'.
USE Packaging Design
Two versions of flat die-cut box designs for US Endoscopy's Histolock Kits. (The right design was used)
Foreign Bodies: GI's most interesting procedures (motion graphic)
CWRU Full Page Ad
Full page ad for Case Western Reserve University's Chemical + Biomolecular Engineering Department.
Alt Pop Show Card
Art show cards for solo exhibit at Article Gallery, Alt Pop.
From the Dust Show Card + Poster
Art show cards and posters for group exhibition at Article Gallery, From the Dust, displaying the work of more than 10 local artists specializing in industrial-themed 2D and 3D works.
Altered Value: The Art of Funny Money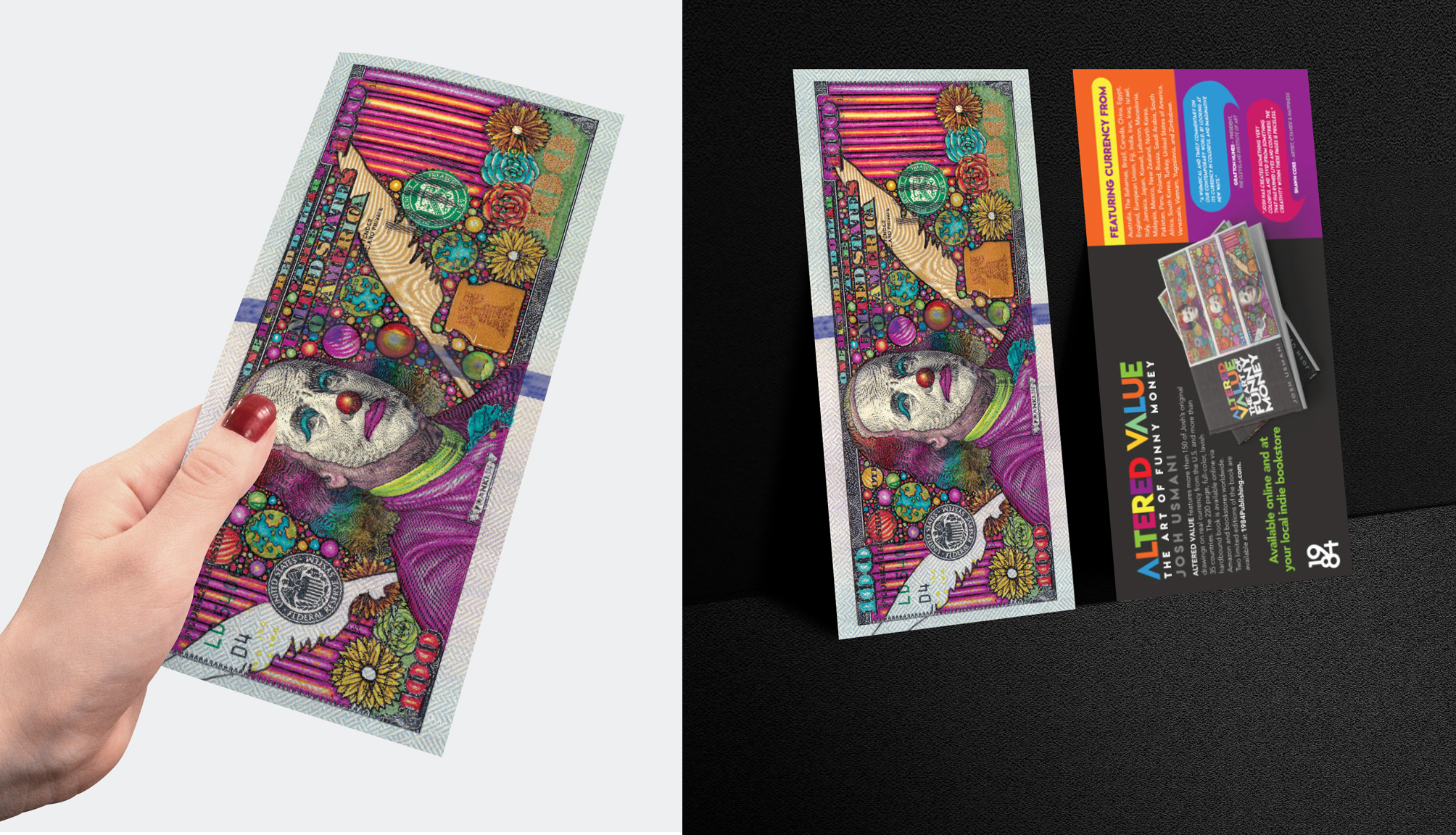 Orange Art Center
US Endoscopy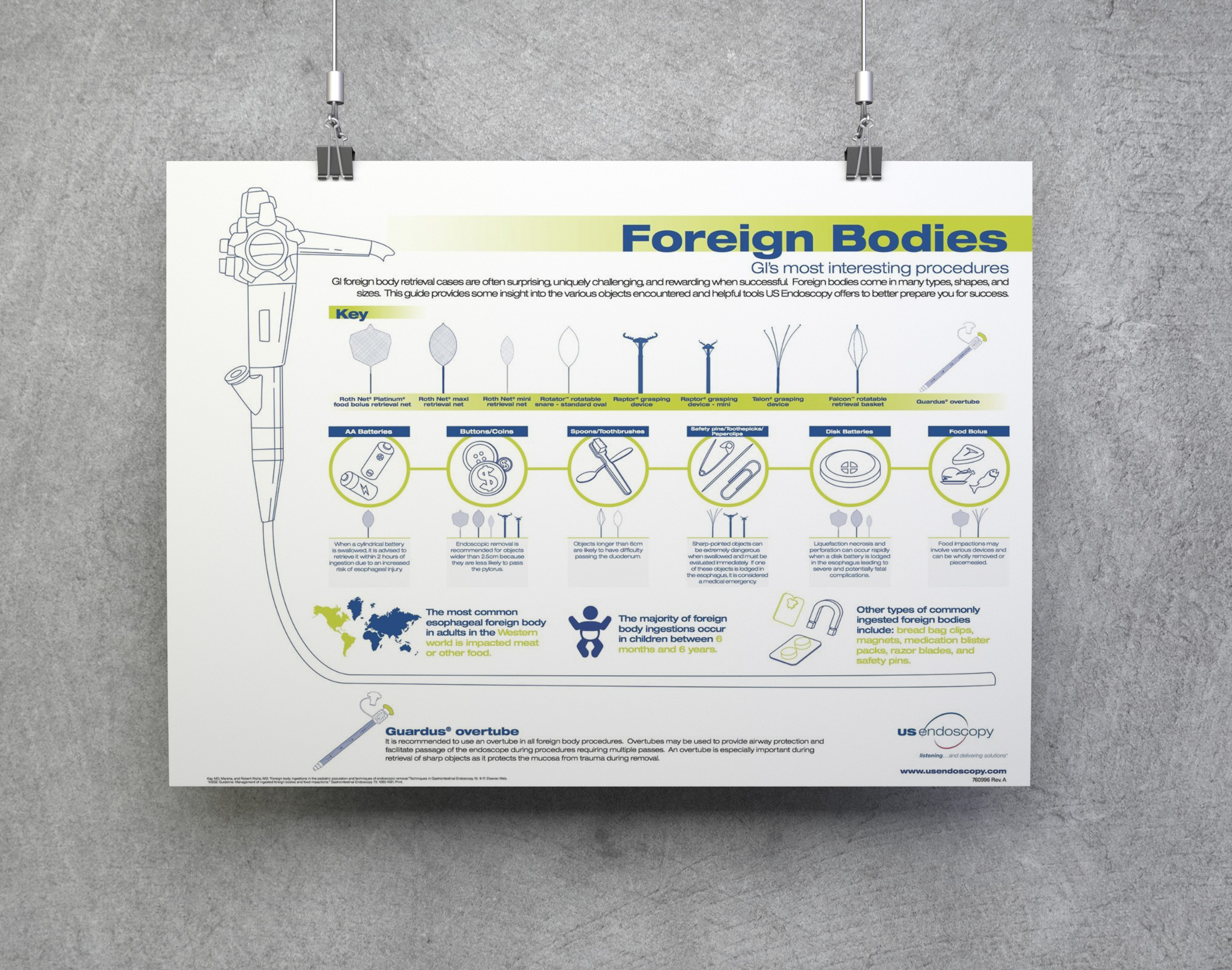 Other Work